History
Benike Construction
---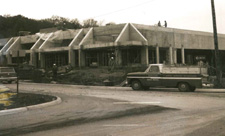 Alvin Benike, a former building inspector for the City of Rochester, realized during his inspections that he would be able to produce higher quality building construction than what he observed in the field. In 1937, he began his contracting business as a one-man shop.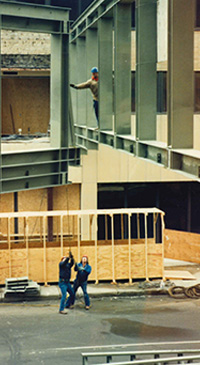 Four generations later, his contracting business has grown into a leading regional contractor with over 150 skilled employees. Although construction technology and methods have changed over the years, the philosophy behind the company remains the same and continues to guide it today: Integrity.
Alvin Benike started out building many of Rochester's gas stations, the Silver Lake Pool, and a home designed by Architect Frank Lloyd Wright. The shelter at Slatterly Park still bears the "Benike" stamp in the concrete from the days of Alvin E. Benike. Since its modest beginnings, the company has established its reputation in southeastern Minnesota as a reliable builder and trusted community partner. Throughout the years, the business strategy has remained consistent with family values and the golden rule: treat others how you expect to be treated.
Alvin's sons Walter and Donald guided the company through its second generation of family ownership in the 1960's, 70's and early 80's. Grandsons John and Jim then led further growth before being joined by their sister Mary. Today, Alvin's great grandsons, Aaron, Adam, and Mike are leading the business into its fourth generation of family ownership and pride in the community.
Team Photos
---

The Benike Crew - Today
---

The Benike Crew - 1997
---

The Benike Crew - 1987
---

The Benike Crew - 1938